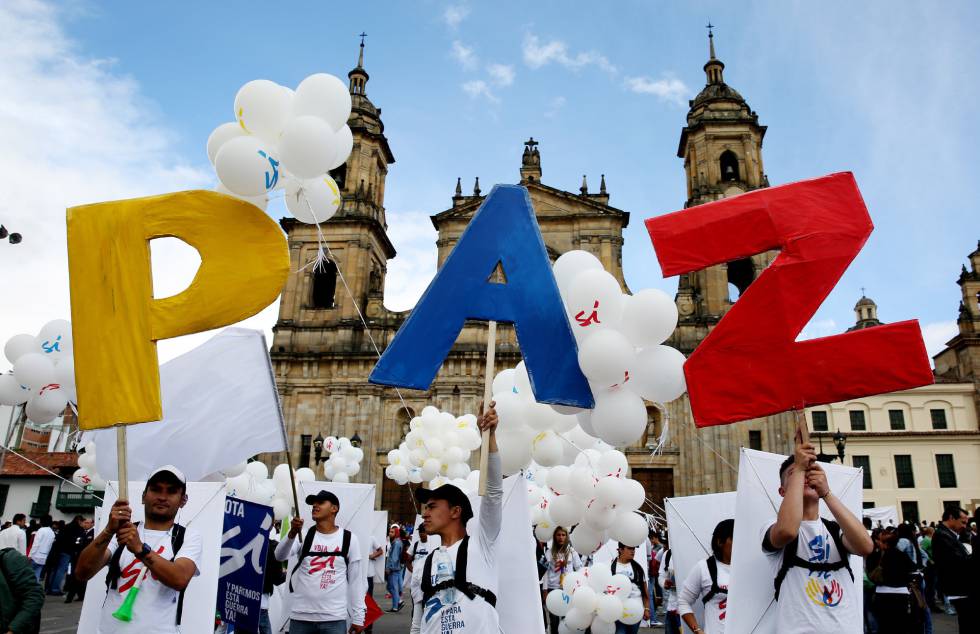 Voters march for peace days before the referendum / LEONARDO MUÑOZ (EFE)
I lived in Colombia when Scotland rejected independence from the United Kingdom. This became a sort of a joke to some of my Colombian friends there, "Why would you campaign for independence all these years just to reject it?" they asked. I remember being sent a meme saying 'Viva la independencia..! Sigamos siendo una colonia inglesa!" (Long live independence… let's continue to be an English colony!)
Two years on, people outside of Colombia are asking similar questions about the Colombian peace referendum. Why would a country with such a tragic history - a 52-year-long civil war which has caused 6.9 internally displaced victims - vote against peace?
It's not a decision as simple as a 'yes' or a 'no', as the referendum required it to be.
For many Colombians who voted against peace, the deal was too lenient on the FARC and granted the rebel guerrillas too much political power.
Another major factor is the ongoing influence of Senator Uribe over the Colombian electorate. Álvaro Uribe Vélez was president from 2002-2010, and the current president, Juan Manuel Santos, initially served as a Minister of Defense under him. With Uribe's support, Santos succeeded him. However, the two fell out due to their diverse attitudes in quelling the civil war. Their distinct approaches towards peace have divided public opinion. This culminated in Uribe launching a campaign against Santos in the 2014 election. Santos won narrowly, and Uribe remains his main political rival, staunchly against the peace negotiations.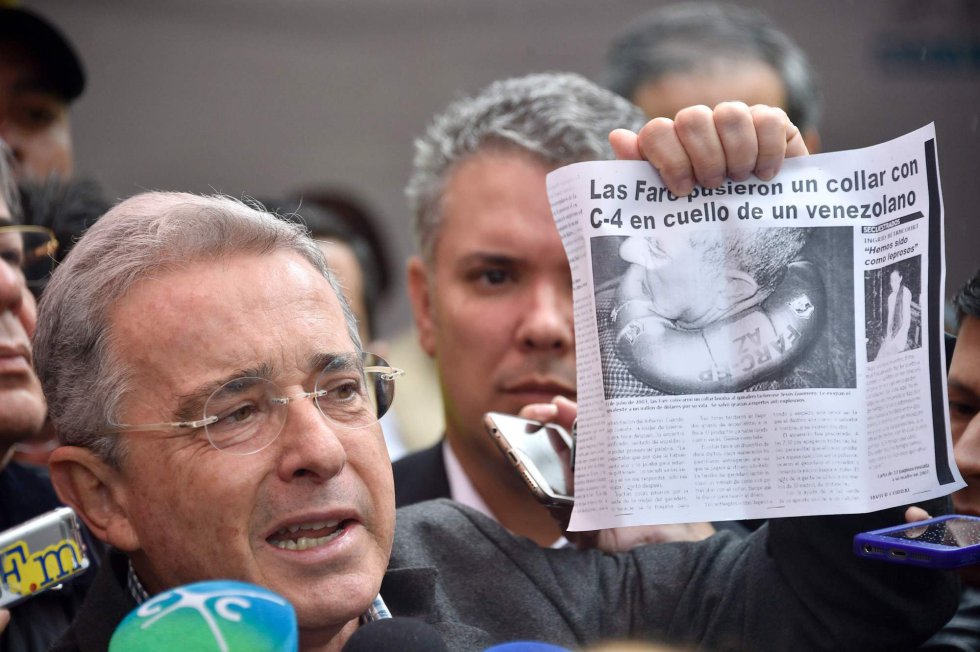 Uribe, moments after voting NO / GUILLERMO LEGARIA (AFP)
Uribe is the at the head of the 'No' movement. His father was murdered by the FARC and he is not forgiving of the rebel factions' past. Conversely, Santos claims forgiveness is the only way to achieve peace.
The 'No' campaign targeted different Colombian communities. For example, while the Catholic church leaned in favour of peace, the Evangelists were largely influenced by the 'No' campaign. One example of this is Oswaldo Ortiz, an Evangelist 'digital pastor' and prominent online personality who claims 'only peace can be achieved with God.' For many 'No' voters, Santos' acceptance of the FARC was too far away from religious principles. Saying 'No' was a way to combat increasingly liberal influences. Additionally, Santos' appointment of the openly gay politician Gina Parody as the 'Yes' campaign coordinator was interpreted by the 'No' campaign as a way to threaten conservative family values through the peace treaty.
Another motivation to vote against the peace deal was a fear of becoming like neighbouring country Venezuela.
If you look at an infographic of how regions of Colombia voted, there is an obvious correlation between areas worst affected by violence voting for peace, while those more distant from conflict areas voted no.
Uribe is a controversial figure, and an unpopular one for victims of the conflict. His methods of stopping the FARC were violent, and many believed that Uribe himself encouraged paramilitary activity to take down the FARC. It was largely fighting between FARC and other rebel groups that caused innocent deaths and civilian displacement. Victims of this do not wish to return to Uribe's hard-line tactics, preferring Santos' measured and diplomatic approach in securing peace.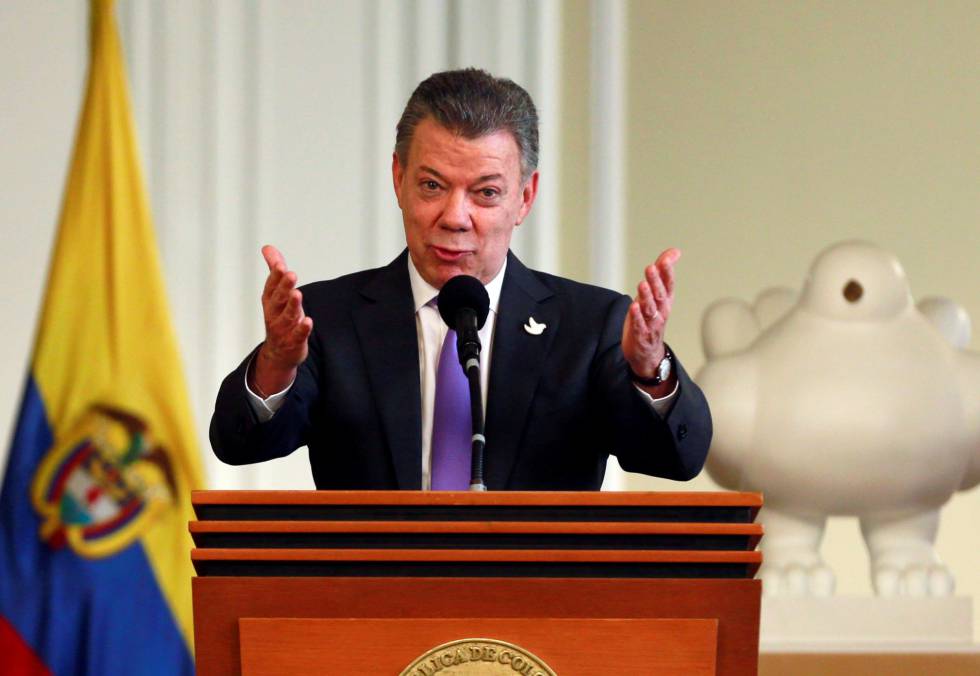 President Santos received a Nobel Prize for his peace efforts / JOHN VIZCAINO (REUTERS)
After the referendum outcome, Santos initially announced that a cease-fire would remain in place until the end of October. Since then, thousands of Colombians have marched for peace in Bogota and other locations throughout the country. Perhaps as a result of this, the cease-fire has been extended until the end of the year. 
Even if Colombia voted 'yes', it would be a small step towards peace. While the FARC is Colombia's largest guerrilla group, armed rebel groups and narco bacrims are still active in areas around the country. Peace talks with the country's second largest rebel group, ELN, have been announced for later in the month. 
Last week, President Santos was awarded a Nobel Prize for his peace efforts. It is hoped that this recognition will help the Colombian public come to an agreement in a resolution of the conflict.